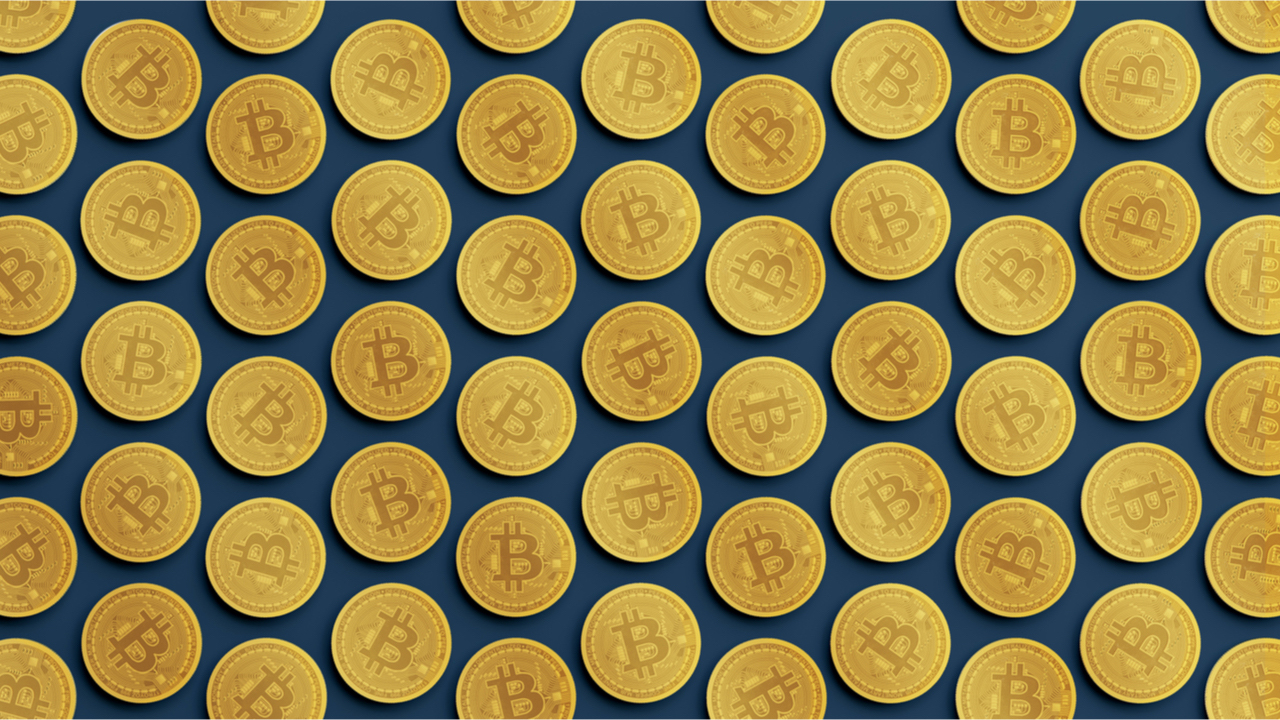 As expected, Bitcoin's mining difficulty increased this week jumping 6.03% higher on July 31. The change marks the first increase out of five difficulty adjustment changes. This was after four downward difficulty drops made it 54% easier to mine bitcoin than it was prior to mid-May.
Bitcoin's Mining Difficulty Increases 6%, Difficulty Is Expected to Increase Again in 11 Days
On July 31, at block height 693,504, the Bitcoin blockchain's difficulty adjusts itself depending on how much hashpower is dedicated to the network. The more hashrate dedicated to the BTC chain, the higher the difficulty will rise every two weeks. On the other hand, if a great number of miners go offline and dedicated hashrate drops, the difficulty will drop making it easier for mining participants to find BTC blocks.

Bitcoin's system and how it works is mathematically predictable, which is a stark difference from the shadow finance system the U.S. government and the Federal Reserve have participated in for decades. Because Bitcoin is transparent, we know that every 2016 blocks, the difficulty will change to keep the block generation time around 10 minutes. This means we know that as of 1:00 p.m. (EDT), there's 1,782 blocks left or 11 days until the next difficulty change.
While the last four difficulty changes made it 54% easier to mine than before May 13, the difficulty increased for the first time in eight weeks by a touch over 6%. This is because miners who went offline during the crackdown in China, have seemingly returned to some extent.
At the time of writing the hashrate is over 100 exahash per second (EH/s) at around 114 EH/s on Sunday. That's a lot better than it was 33 days ago when 90-day recorded stats showed the hashrate down to 69 EH/s on June 28. That drop in hashrate led to the massive 27.94% decline in difficulty at block height 689,472.
Antpool Commands the Top Spot, Unknown Hash Captures 10% of the Network, Slight 1% Increase Expected
At the time of writing, the mining operation Antpool is the largest bitcoin mining entity, in terms of overall dedicated hashrate. 15.48% of BTC's SHA256 hashrate stems from Antpool which is around 17.13 EH/s of hashpower. Antpool is followed by Viabtc (14.87 %), Binance Pool (11.00 %), Poolin (10.18 %), and the pool operated by Btc.com (9.98 %). These five pools combined capture 61.51% of BTC's global hashrate today.
Furthermore, stealth miners or 9.98 % of the global hashrate is owned by "unknown miners" with around 11.04 EH/s of hashpower. As of the mid-afternoon hours on Sunday, the current hashrate leads calculations to assume that the next difficulty change will be an increase again.
Despite the increase on Saturday, BTC blocks are still 48% easier to find today than they were before May 13, 2021. Estimates show on Sunday that the difficulty is expected to rise again in 11 days and increase around 1%. However, depending on hashrate speed, the estimate could change higher or lower as the countdown gets closer.
Today, the difficulty is around 14.5 trillion and is expected to increase to 14.65 at the next difficulty change.
What do you think about the recent increase in mining difficulty? Let us know what you think about this subject in the comments section below.
Image Credits: Shutterstock, Pixabay, Wiki Commons