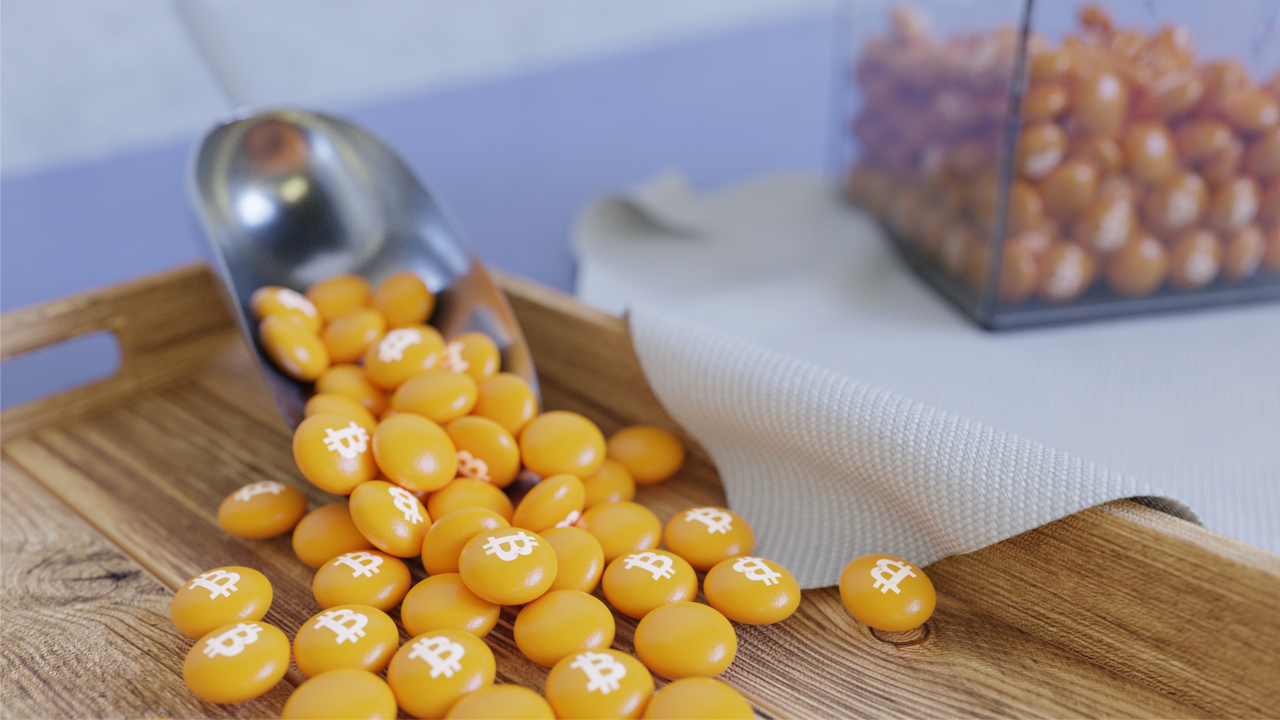 According to data on August 7, there's 253,510 bitcoin-pegged or wrapped tokens worth more than $11 billion in value on the Ethereum blockchain. Out of the seven different bitcoin-pegged projects, the Wrapped Bitcoin protocol has 194,023 bitcoin-pegged ERC20 tokens in circulation.
Over 250K Tokenized Bitcoin In Circulation Split Between 7 Ethereum Projects, Binance Smart Chain's Bitcoin-Peg Reaches 73K Issued
Ethereum (ETH) jumped over the $3K zone in value on Saturday, as the protocol successfully upgraded on August 5. ETH's market valuation has gained a significant amount of dominance in terms of the $1.78 trillion crypto-economy capturing 20% of that value on Saturday.
The crypto asset has also gained more than 700% against the U.S. dollar during the last 12 months. Much of this has been attributed to decentralized finance (defi), non-fungible tokens (NFTs), and a myriad of decentralized exchange (dex) platforms over the last year.
In addition, the Ethereum network houses the most bitcoin (BTC)-pegged tokens out of all the blockchain projects today. However, other blockchain projects are catching up fast as the BTC-pegged token (BTCB) issued on the Binance Smart Chain is around 73,111 BTCB (otherwise known as BEP2) in circulation today.
Besides the Wrapped Bitcoin (WBTC) project, BTCB does have more BTC-pegged tokens than the latter six BTC-pegged Ethereum-based projects combined. Wrapped Bitcoin (WBTC) is a project backed by Bitgo and on Saturday, there's 194,023 WBTC in circulation worth $8.4 billion, according to Dune Analytics statistics. That's more than 76.3% of the entire BTC-pegged token supply housed on Ethereum.
HBTC Nears 54% of BTCB Issued
—

Lightning, Liquid and RSK Represent 2.8% of the Tokenized Bitcoin on Ethereum

Other BTC-pegged ERC20 token projects include HBTC (39,906), RENBTC (13,559), SBTC (3,039), PBTC (1,766), IMBTC (1,146), and TBTC (872). For comparison, HBTC is around 54% of the total amount of BTCB tokens issued on the BSC network.

While tokenized bitcoin on Ethereum crosses $11 billion notional during the first week of August, dex platforms are allowing users to gather yields from their BTC via liquidity pools. A number of dex platforms allow users to provide liquidity and gain yield utilizing tokens like WBTC, SBTC, HBTC, BTCB, and RENBTC tokens. Some of the top dex applications allowing tokenized BTC utility like trading and liquidity pools include Uniswap, Sushiswap, Paraswap, and 0x API.

Tokenized bitcoin on Blockstream's Liquid sidechain is around 2,939.47 LBTC for the month of August. Data from the RSK sidechain shows approximately 2,020 RBTC at the time of writing. Meanwhile, there's also 2,300 BTC in value transferring on the Lightning Network on August 7.

What do you think about the amount of bitcoin housed on the Ethereum chain today? Let us know what you think about this subject in the comments section below.

Image Credits: Shutterstock, Pixabay, Wiki Commons, Dune Analytics, Coinmarketcap.com,