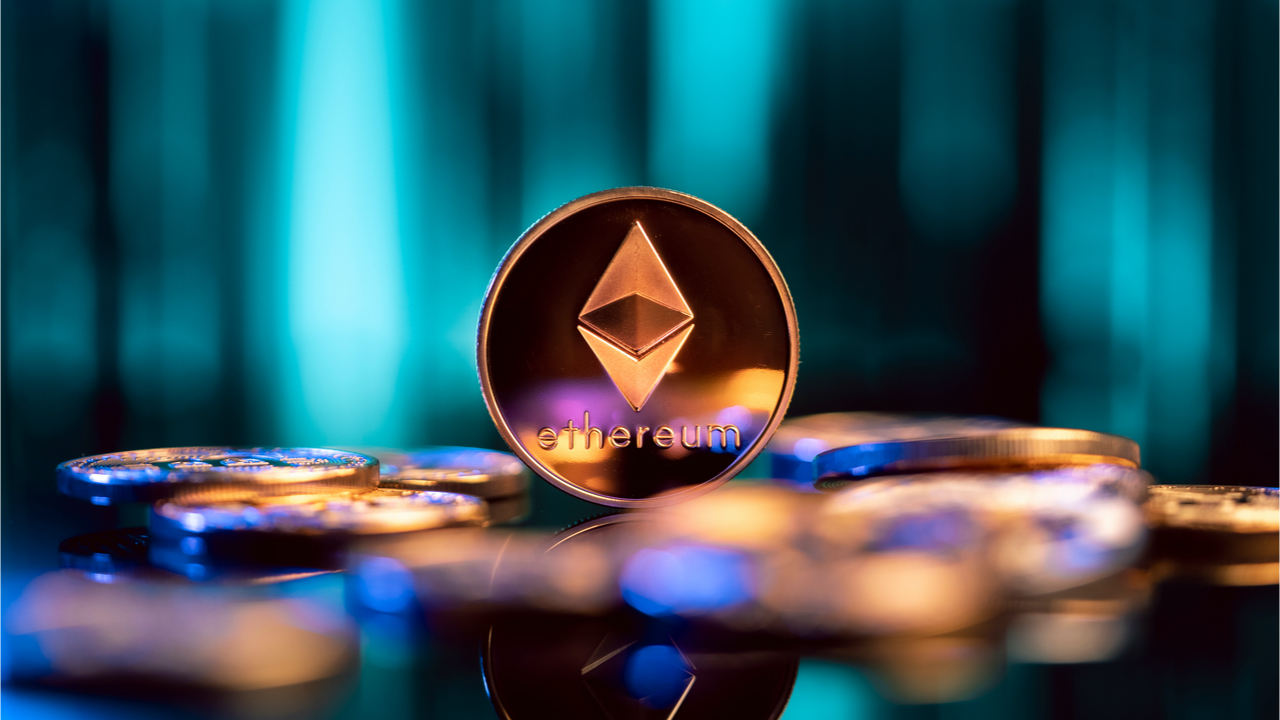 The Ethereum community has been gearing up for the highly anticipated London Network Upgrade which should take place on August 5 around 2:00 p.m. (EDT). Node operators have been asked to upgrade their nodes as soon as possible, as the upgrade is scheduled to take place at block height 12,965,000.
Ethereum Set to Fork on Thursday, Blockchain Will See 5 Improvements
According to the countdown clock hosted on etherscan.io, the Ethereum (ETH) blockchain will be upgraded in the near future, on or around Thursday afternoon. Previously, Bitcoin.com News reported on the London upgrade on July 9, 2021, and at the time it was estimated block 12,965,000 would fall on or around August 4.
According to Ethernodes data, as of 16:20 Beijing time, 65.6% of the nodes are ready for the Ethereum London hard fork, and the remaining 34.3% will be upgraded within 2-3 days. pic.twitter.com/BXIl67LIeh

— Wu Blockchain (@WuBlockchain) August 3, 2021
The "London Mainnet Announcement" was revealed by Tim Beiko when the developer wrote a summary about the upgrade via the official Ethereum blog.
Man, I'm so ready for Ethereum 2.0.

I was literally talking about it since before Eth even launched.

I don't believe most people truly understand how game-changing Serenity will be— Dapps like @AugurProject will be 100x more efficient and usable.

So excited.

— Jeremy Gardner (@Disruptepreneur) August 4, 2021
With the countdown clock ticking down, the Ethereum fork should take place on Thursday on or around 2:00 p.m. (EDT), depending on how long it takes to process more than 5,000 ETH blocks. The London hard fork includes a total of five Ethereum Improvement Proposals (EIPs). The EIPs included in tomorrow upgrade include:
Ethereum Markets See a Streak of Daily Gains
Prior to the upgrade, ETH has managed to jump over 8% in value on August 4, and weekly statistics show ETH is up over 15% on Wednesday. 30-day statistics show ethereum (ETH) has gained 21% but the crypto asset is only up 10% during the trailing 90 days. Ethereum prices have managed to gather well over a week of daily gains prior to the fork.
Probability that Ethereum's London upgrade (including EIP 1559) goes off flawlessly?

— John W. 🇮🇪🇺🇸🇪🇸🇪🇺 (@_JohnWhelan) August 2, 2021
When the community discusses the London hard fork, usually it is said that the most significant changes added to the blockchain will include EIP-1559 and EIP-3554. EIP-1559 will change Ethereum's fee rate to a new scheme that makes the crypto asset ether deflationary. While EIP-3554 adjusts the Ethereum miner difficulty bomb to ease the transition from proof-of-work (PoW) to proof-of-stake (PoS).
On Thursday there will be an Ethereum London Upgrade community call and an Ethstaker live watch call as well.
What do you think about the upcoming Ethereum London Upgrade? Let us know what you think about this subject in the comments section below.
Image Credits: Shutterstock, Pixabay, Wiki Commons, Twitter,