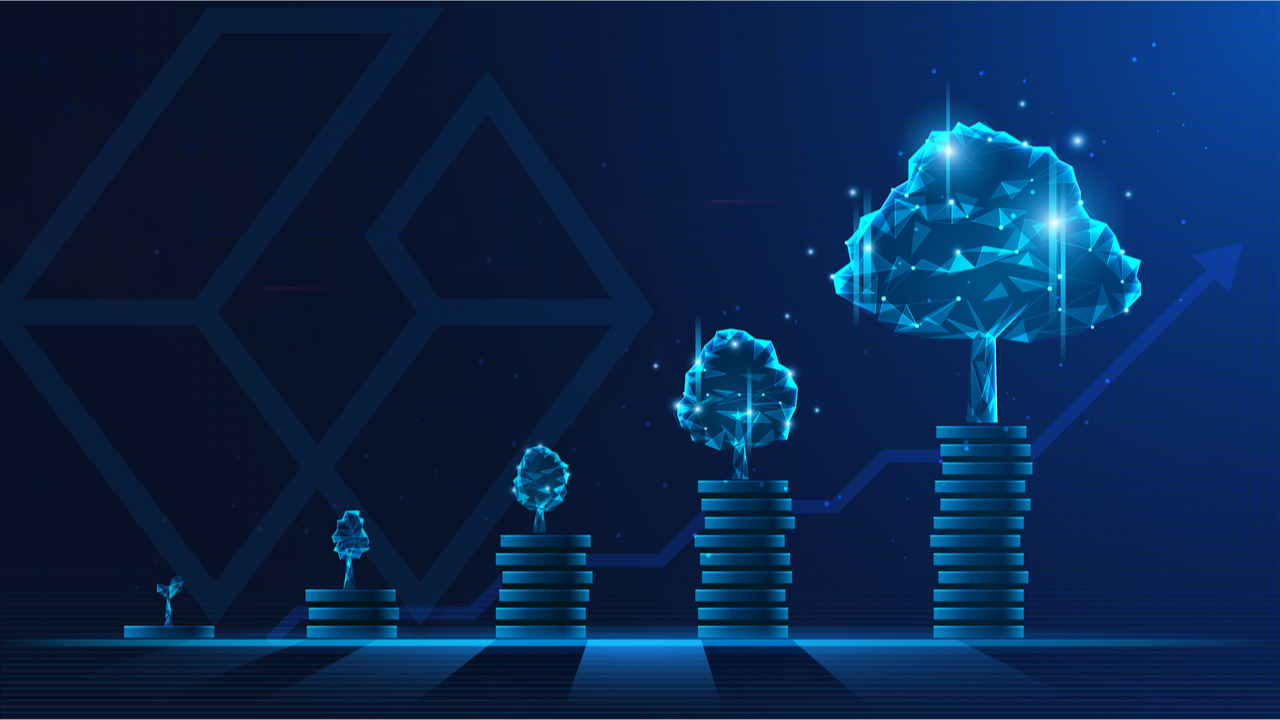 Established in 2013, the firm Grayscale Investments has managed to become the world's largest asset manager for digital currency. While initially starting with bitcoin, the company has since added a myriad of different crypto assets as Grayscale commands $36.34 billion in assets under management (AUM) between 13 different digital currencies. While the asset manager has a large sum of bitcoin, ethereum, and ethereum classic, lately Grayscale has been stacking a great number of other coins.
Grayscale's Attention Is Seemingly Focused on Alternative Crypto Assets
Since the asset manager started seven years ago, Grayscale Investments has accumulated a lot of cryptocurrencies. As it stands today, the company is the largest asset manager globally when it comes to cryptocurrency management.
The company first introduced the Grayscale Bitcoin Investment Trust (OTCQX: GBTC) and ever since then, it has added 12 unique cryptocurrencies to the firm's investment products. Data provided by 1000x.group's institutional dashboard shows that Grayscale hasn't really been stacking bitcoin (BTC) this year.
The chart that shows the approximated amount of bitcoin (BTC) held by Grayscale has remained flat in 2021. In fact, 1000x.group's institutional investment quarterly inflows (non-cumulative) statistics that separate bitcoin inflows from alternative digital assets indicate Grayscale has been accumulating a great number of other crypto assets.
Statistics from bybt.com further show the same thing, as BTC, ETH, and ETC purchases have not been seen in the last 30 days. Seven-day stats show an increase in litecoin (LTC), bitcoin cash (BCH), and zcash (ZEC). Weekly stats also show an increase stemming from coins like stellar (XLM), chainlink (LINK), and filecoin (FIL). Monthly data shows an increase in every crypto asset Grayscale offers except for BTC, ETH, ETC, and XLM.
GBTC Is Still Grayscale's Largest Fund, Grayscale Has 2 Digital Currency Basket Funds
Grayscale's largest holding in terms of fiat value is bitcoin (BTC) as they hold 650.27K BTC worth $27.15 billion at the time of writing. In terms of the most tokens held, it would be 72 million stellar (XLM) but the XLM stash is only valued at $20.73 million. Grayscale holds 3.15 million ethereum (ETH) worth $8 billion and ether is the second-largest holding in terms of fiat value.
Grayscale also holds 12.3 million ethereum classic (ETC) worth $636.76 million and 1.58 million litecoin (LTC) worth $229.64 million. At the time of writing, Grayscale holds 319.4K bitcoin cash (BCH) worth around $175.52 million on Sunday. The company also has two diversified funds which is a basket of different digital currencies. Grayscale recently introduced its decentralized finance (defi) fund and today it has $6.3 million AUM. The firm's large capitalization fund has $403.2 million AUM between BTC, ADA, BCH, LTC, LINK, and ETH.
What do you think about Grayscale stacking a lot of alternative digital currencies instead of bitcoin? Let us know what you think about this subject in the comments section below.
Image Credits: Shutterstock, Pixabay, Wiki Commons, 1000x.group, bybit.com,