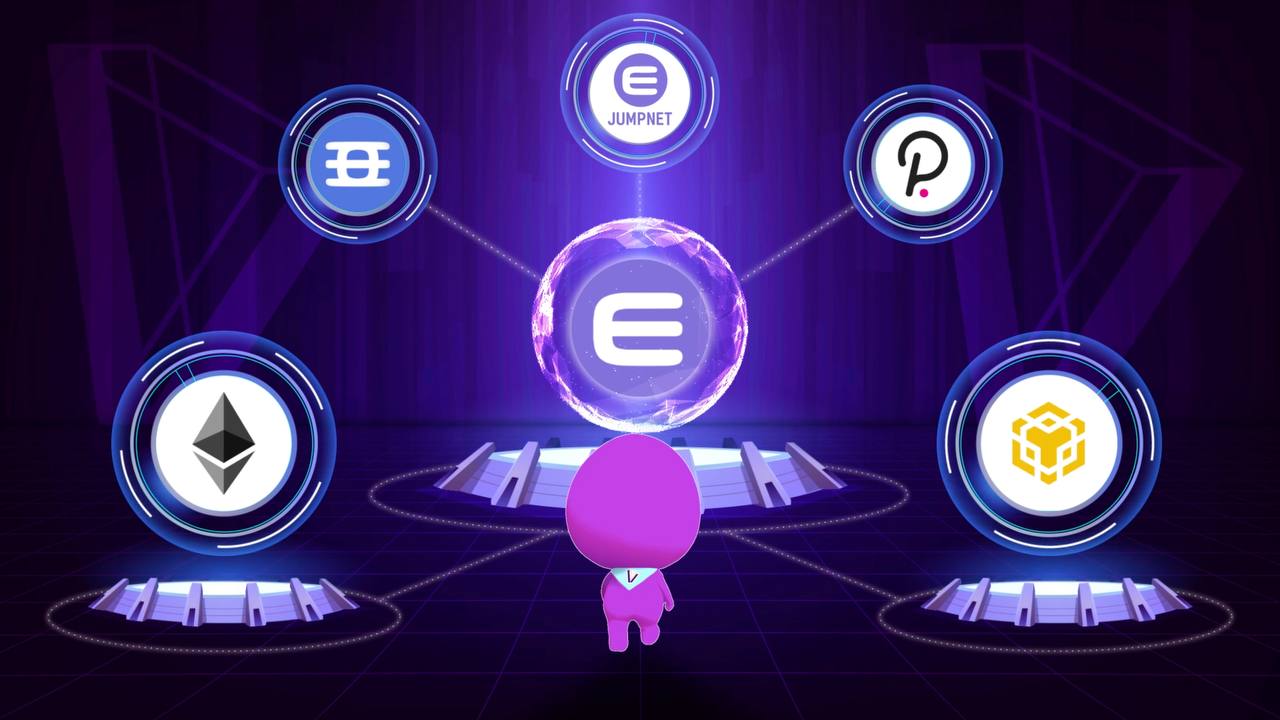 sponsored
Dvision Network has emerged as one of the fastest-growing NFT and blockchain gaming protocols in recent months. The blockchain protocol has made significant progress since its inception and continues to create new milestones.
The latest is a partnership with the leading NFT ecosystem provider and creator of the ERC-1155 token standard Enjin. Enjin is a significant stakeholder in the NFT sector and has played a crucial role in developing blockchain-based gaming, metaverses, and NFT projects.
Dvision migrates to Enjin blockchain
Dvision has migrated to the Enjin blockchain and will now leverage the potentials of launching its NFT metaverse across five different blockchain protocols. It should be recalled that Dvision Network was initially launched on Ethereum and also supports the Binance Smart Chain network.
Since Enjin is committed to online games and NFTs, Dvision has the opportunity to showcase its products to a well-established blockchain community. Furthermore, according to the press release, Dvision will leverage Enjin's infrastructure and API to increase the type of NFTs desired by the clients.
Users can design and mint NFT avatars via the character creator tool and mint them across the different blockchains. Since Enjin deploys, the JumpNet feature, NFT minting takes less power and is based on the proof-of-authority (POA).
POA is a unique consensus delegates validation process to only authorized parties and would reduce power consumption by 99.85%. This makes it more effective than existing proof of work systems like Bitcoin and Ethereum.
Dvision will also be operating the popular Enjin NFT blockchain protocol Efinity. Efinity is a parachain built on Polkadot and provides a good exposure of Dvision features to the Polkadot community.
Multiverse ecosystem
Dvision recently launched an Open Beta Test on June 30, 2021, that allowed users early access to some of the features offered in Dvision World. The test, which would feature several phases, has already gone through the first two phases of testing.
Participants could test features like My Space, Character Customization, and Community Leaderboard system. So far, the testing has been a success, with many people turning up to test the new features.
The Open Beta Test has launched new features on the Dvision Network platform, including the NFT Market currently operating in Beta Mode. As a result, Dvision's user base has also witnessed exponential growth, and the project is ranked fifth in the metaverse ecosystem behind Sandbox, Decentraland, Axie Infinity, and Enjin, according to data from CoinMarketCap.
Dvision Network has also gained traction on Binance Smart Chain by integrating with leading projects including PancakeSwap, Injective Protocol, SafePal among others. This development has extended the use-cases of DVI tokens within the fast-growing BSC ecosystem.
Upcoming events and developments
Dvision is expected to continue on its roadmap following the migration to Enjin blockchain. In addition, the metaverse is launching its first conference mentioned on the roadmap in collaboration with Lambda 256, the affiliate of the Dunamu. The event tagged Luniverse partners day is expected to discuss the local NFT ecosystem.
In addition, a special lecture will be held to help participants check for potential legal issues within the NFT market while exploring potential regulatory problems within the NFT sector. Hosting Luniverse Partners Day is a major milestone achievement for Dvision as it is a gathering of top blockchain stakeholders in South Korea.
It should also be noted that the Dvision Network team is continuously making significant developments in the marketing and business aspects, holding different cross-promotion activities and campaigns focused on expanding its community. Currently, the Dvision community comprises over 200,000 members across all social media channels.
Dvision has also embarked on high-profile partnerships with other blockchain protocols to improve its infrastructure. For example, the NFT metaverse revealed a strategic collaboration with BSC turnkey solution platform Ankr in June. To learn more about Dvision Network, visit the website.
---
This is a sponsored post. Learn how to reach our audience here. Read disclaimer below.
Image Credits: Shutterstock, Pixabay, Wiki Commons