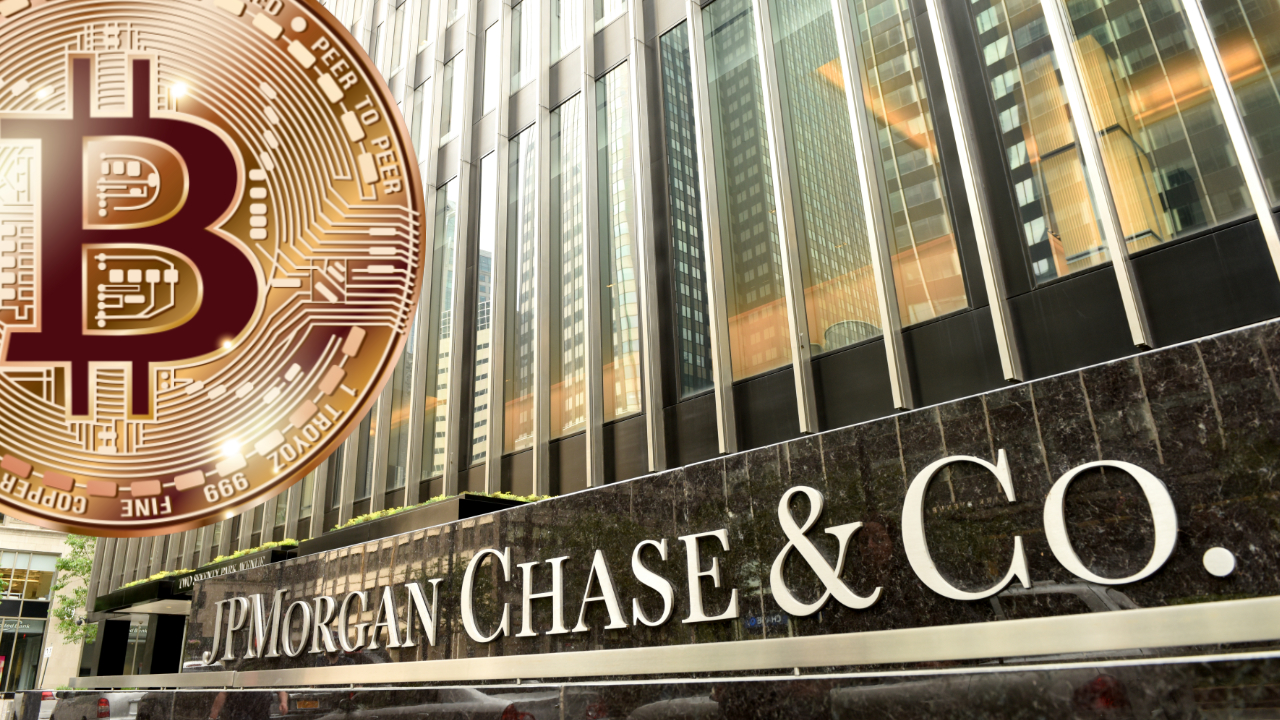 JPMorgan has offered its view on the bitcoinization of El Salvador, the country which recently made bitcoin legal tender alongside the U.S. dollar. JPMorgan says, "It is difficult to see any tangible economic benefits associated with adopting bitcoin as a second form of legal tender."
JPMorgan on the Bitcoinization of El Salvador
JPMorgan & Chase's Latin American research team published a report titled "The Bitcoinization of El Salvador" Thursday. El Salvador recently passed legislation making bitcoin legal tender alongside the U.S. dollar.
The JPMorgan analysts who authored the report wrote:
It is difficult to see any tangible economic benefits associated with adopting bitcoin as a second form of legal tender.
The report also points out that "Recent surveys suggest widespread skepticism and hesitance of bitcoin as a medium of exchange … with extreme volatility posing a particularly acute challenge in a bimonetary system alongside official dollarization."
JPMorgan noted that bitcoin's daily trading volumes often exceed $40 billion to $50 billion. However, a large portion of BTC is locked up in illiquid entities, with more than 90% not changing hands in more than a year, the analysts explained, adding:
Only a small fraction of circulating supply mobile and available for use in everyday transactions; daily payment activity in El Salvador would represent -4% of recent on-chain transaction volume and more than 1% of the total value of tokens which have been transferred between wallets in the past year.
The JPMorgan report further adds that the illiquidity and nature of the volume are "potentially a significant limitation on its potential as a medium of exchange."
However, many bitcoiners were quick to point out that the JPMorgan report does not mention the Lightning Network. Bitcoin advocate and Avanti Financial Group CEO Caitlin Long commented: "'The Bitcoinization of El Salvador' written by its Latam research team & it doesn't mention Lightning Network even once. It's clear they don't even understand the basics." Three major bitcoin wallets used in El Salvador utilize the Lightning Network: the government's upcoming Chivo wallet, the Bitcoin Beach wallet, and Jack Mallers' Strike app.
The report continues: "A persistent imbalance on demand for BTC/USD conversions on the government platform (Chivo) could cannibalize onshore dollar liquidity and eventually introduce fiscal and balance of payments risk."
In addition, the JPMorgan team believes that adopting bitcoin as legal tender "may imperil negotiations with the IMF" for El Salvador, stating:
We believe the Bitcoin Law is complicating talks around IMF aid which we continue to believe is necessary to put El Salvadorian debt on a more sustainable path.
The International Monetary Fund (IMF) has warned of "a number of macroeconomic, financial, and legal issues" surrounding El Salvador making bitcoin legal tender.
What do you think about JPMorgan's view on the bitcoinization of El Salvador? Let us know in the comments section below.
Image Credits: Shutterstock, Pixabay, Wiki Commons